Do you also need a break from working from home sometimes? Home office can be comfortable, relaxed and you are just a few meters away from your fridge, but it can also be good for your focus and mind to sometimes shift your environment to regain energy.
I've lived in Stockholm for the last 10 years (oh my, time moves fast!), and since we don't have our own office yet (hopefully soon!) I thought I could share my favorite places in Stockholm that can serve as your office for a few hours when you're tired of your home office.
Please bare with me that the majority of my tips will be from Vasastan... it's my favorite part of Stockholm and also where I live.
1. Hotel Ruth, Surbrunnsgatan 38, Vasastan
It's almost like I don't want to share this haha, it's one of my absolute favorite places to work from. They only opened in July 2021, but as soon as you step in you never want to leave. You can choose to sit by a table or in one of their comfortable armchairs and drink a cappuccino while doing your magic. The interior is just amazing.
2. Café Pascal, Norrtullsgatan 4, Vasastan
They have the most amazing breakfast and the best coffee if you ask me. It can be crowded during breakfast rush hour (between 8-9) so try to come here off-peak. I also love that they have a lot of windows which allows the light to come in.
3. Blique by Nobis, Gävlegatan 18, Hagastan/Vasastan
Me and my boyfriend lived here for two months while searching for our new apartment (because we had already sold and moved out of our previous apartment). The interior is very modern, the lobby and working area is huge so you can easily have online meetings here without people hearing you.
4. Urban deli, Sveavägen 44, City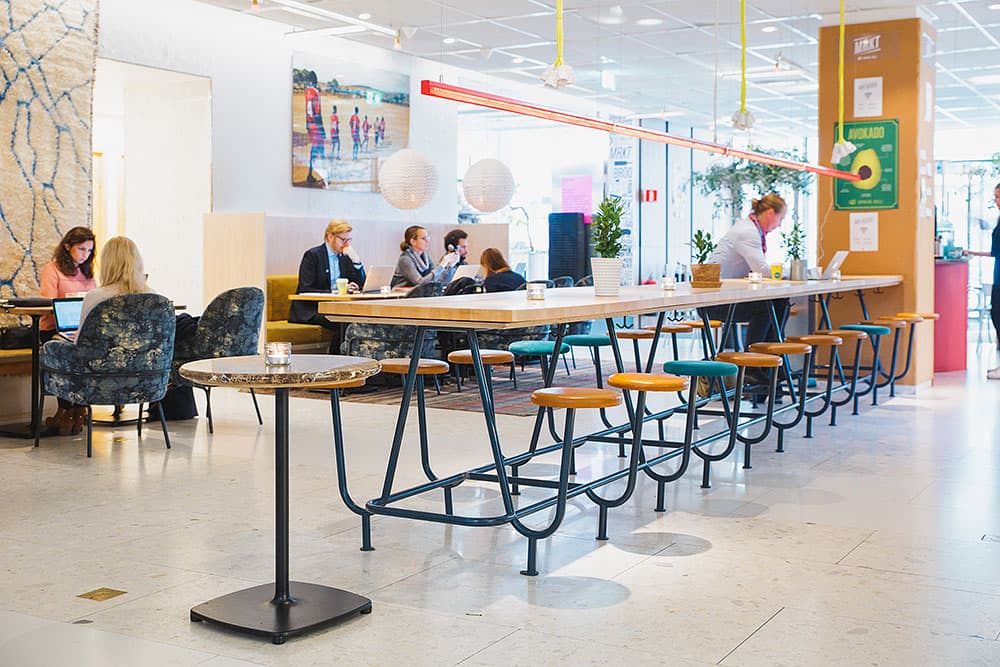 At Urban deli, which is located next to Klarna's HQ, you'll feel the tech vibe a lot. Also, they have the most delicious salads (make sure to create your own in their salads bar) and then sit down in their co-working area.
5. Hotel Diplomat, Strandvägen 7C, Östermalm
If you want your space to be as luxurious as possible, this is the place for you. The staff is super friendly and they have a wide tea selection since they also serve afternoon tea. If I'm in the area, I would definitely stop by here.
6. Espresso House, Odengatan 43, Vasastan
You can't talk about this topic without mentioning Espresso House... my favorite one is on Odengatan 43. It's super cozy but still has room. When I'm here I order the mud cake and a brewed coffee. Bonus that they have a lot of power outlets so you don't need to worry about your computer running out of battery.
Hope you got some inspiration on where to work next!
xx Persheng
All pictures are borrowed from Google.